2023 marks the 20th anniversary of East Meets West Fine Wines (EMW). Since the establishment in 2003, EMW has been growing alongside the start-up, development, and now prosperity of China's wine market. EMW is in a way a microcosm of the industry over the past two decades.
To celebrate the upcoming 20th anniversary, EMW will launch portfolio tasting events under the theme of Beyond 20 in 11 cities in 2023, introducing premium fine wines, crafted sakes, and latest new arrivals to more clients and consumers across China.

2003-2023: Journey from West to East
EMW was founded in 2003; Edouard Duval and his partner Gregory Bielot started the business in 2006. It was in 2001 that Edouard came to Shanghai for the first time to visit Gregory, who was an exchange student at Tongji University. In 2004, Edouard visited China again to finish his OIV Master of Science in Wine Management course. During this visit, it came to him that China was not just a charming country in the East, but rather with enormous business potential for imported wine. Hailing from the Duval-Leroy champagne family, Edouard recognized the opportunity with his keen mind and chose Shanghai as the springboard for his career.
Edouard Duval Chairman of the Board, EMW
"The market at that time was very different from what it is now, much smaller, less mature, the logistic for wines was a challenge and the market was dominated by couple of players trusting majority of the market. In terms of wines, it was mainly GCC from France or very entry level wines, most of the times imported in bulk and bottles in China."
2003 saw the rapid growth of the wine market in China, bringing about key opportunities for the start up. In 2006, Edouard moved to Shanghai to unveil the fine wine journey from the West to the East. Back then, imported wines were generally fresh foreign goods. The team had to face challenges concerning language, culture shock, and most importantly, a market that was completely different from that of Europe.
Edouard Duval Chairman of the Board, EMW
"Chinese market was difficulty to understand, but our professional background gave confidence for our suppliers and clients. At the beginning, I forced myself to speak a lot of Chinese with my team. I visited clients frequently. I made the first three-year plan, step by step. I hire the right people - and I always."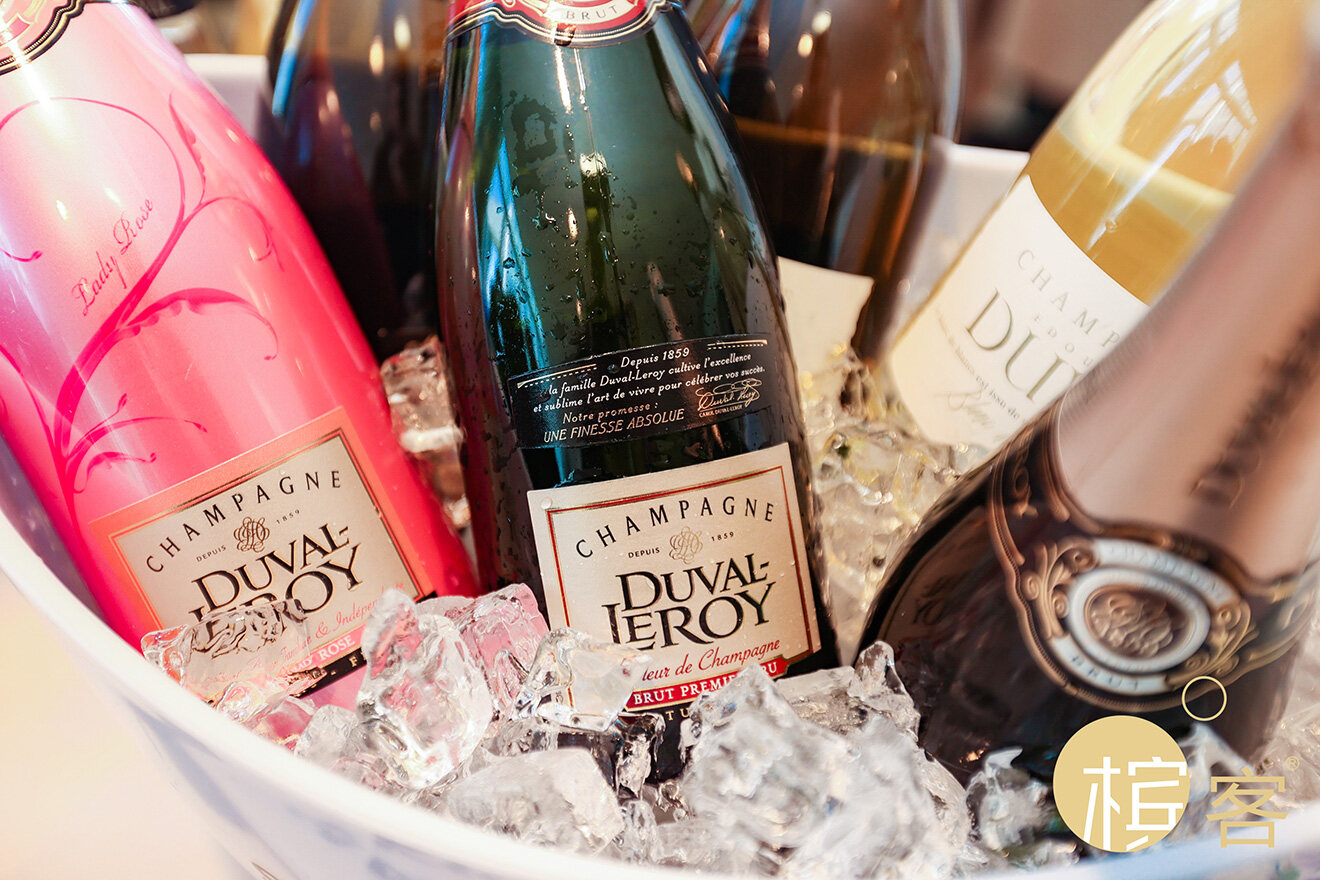 Considering its fair share of ups and downs in the past two decades, generally, the market remains vibrant today; it even weathered the financial crisis in 2008 and forged ahead. Keeping pace with the times, EMW is always committed to providing high-quality services through its remarkable team, ranging from wine selection, brand building, events, and wine education. This is how we stood out among other wine importers in China, and how we became a renowned company offering premium products and professional customer service in the industry.
Nowadays, China's wine market has become one of the major consumer markets around the globe. According to an OIV report in April 2017, the top five wine-consuming countries in the world in 2016 were the U.S., France, Italy, Germany, and China. Chinese consumers' demand for premium wines typified by Grand Cru Classe and renowned Burgundies has never dwindled. Many factors have facilitated the development and positive competition of the whole industry, including the promotion of wine education, the professionalization of sommeliers, and the completion of on-trade channel development. Therefore, the ever-increasing professionalism and influence of the market have attracted the attention of wineries from both the new and old worlds.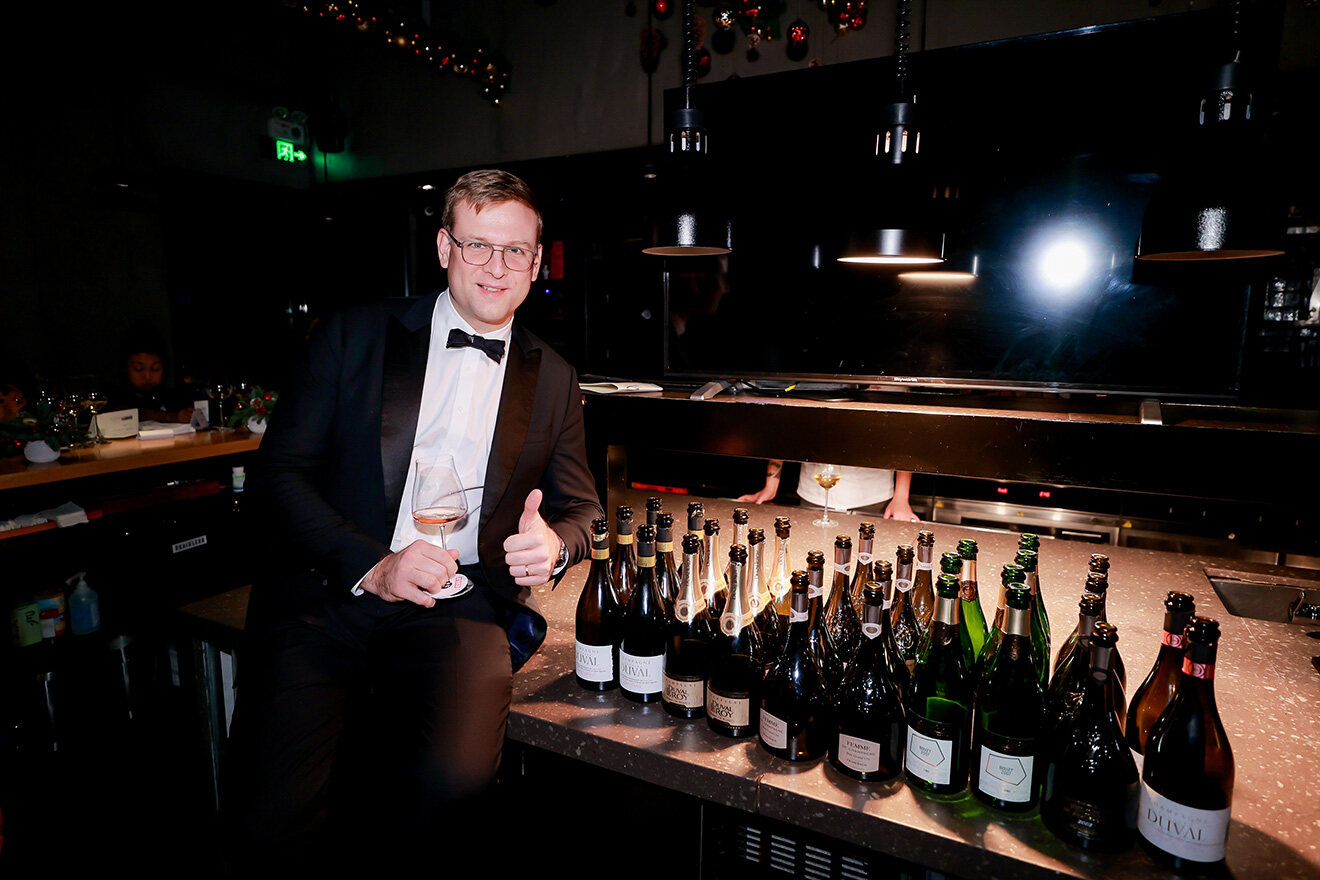 Edouard Duval, Chairman of the Board, EMW
Set off from Shanghai
In 2007 and before the Beijing Olympic Games, the Beijing F&B market was experiencing a vigorous growth with the dazzling launch of new fancy hotels and restaurants. However, Beijing was yet to be home to a large scale wine importer. Gregory perceived the opportunity, seizing it by setting up EMW's first branch in Beijing. Made up of less than six members from the outset, the team were new to another uncharted area totally distinct from the East China market.
Olivier Six CEO, EMW
"When I first joined our Beijing office in 2009, the wine market was so different back then, mainly dominated by red wines with a strong emphasis on Bordeaux wines. Being in charge of such a vast territory, North China, I quickly realized how big China was and how the wine market was sub-divided. After many trips to meet our partners and clients, I understood better each sub-market and its specifications."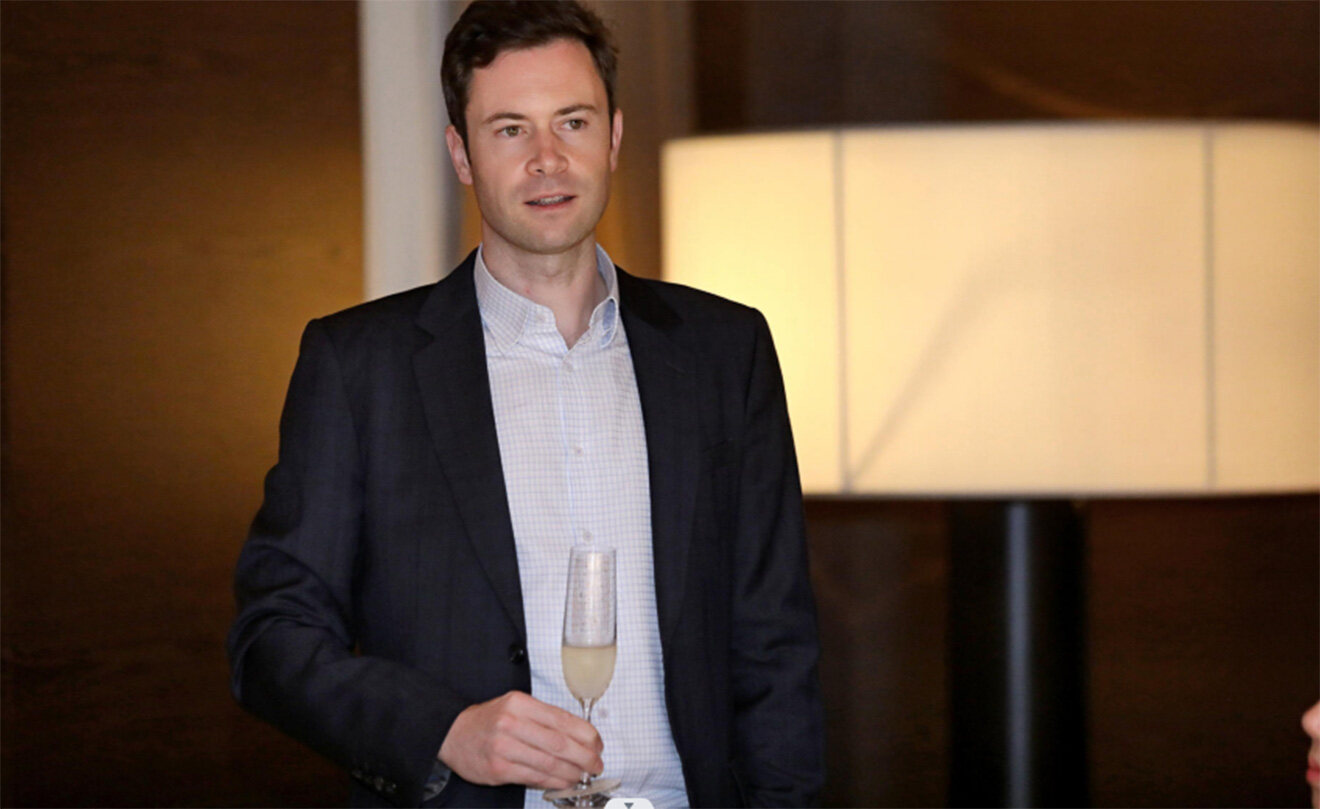 Olivier Six, CEO, EMW
In 2010, EMW launched a branch in Shenzhen, which has one of the most developed F&B markets in China. EMW set up a warehouse for logistics to ease the delivery to clients in southern cities, and greatly boost its influence in southern wine markets.
Hugo Arango South&West China General Manager, EMW
"At EMW, one of our most important goals is to understand our clients' needs. Thanks to our dynamic and enthusiastic team, our dedicated service, and our strong portfolio, we can maintain and always develop a long-standing partnership with clients."
In 2012, the Hong Kong branch was set up, completing EMW's Greater China market. It was when EMW had developed a mature business system in Mainland of China, and many winery partners wished to enter the Hong Kong market together. A bold, however, smart decision.
Gregory Bielot Managing Partner, EMW
It was a challenge to establish the Hong Kong office, as the market there was more mature, and very few companies from Mainland of China managed to succeed in this very competitive market. After 18 months, we started to become an important actor, working with top hotels and Michelin-stared restaurants.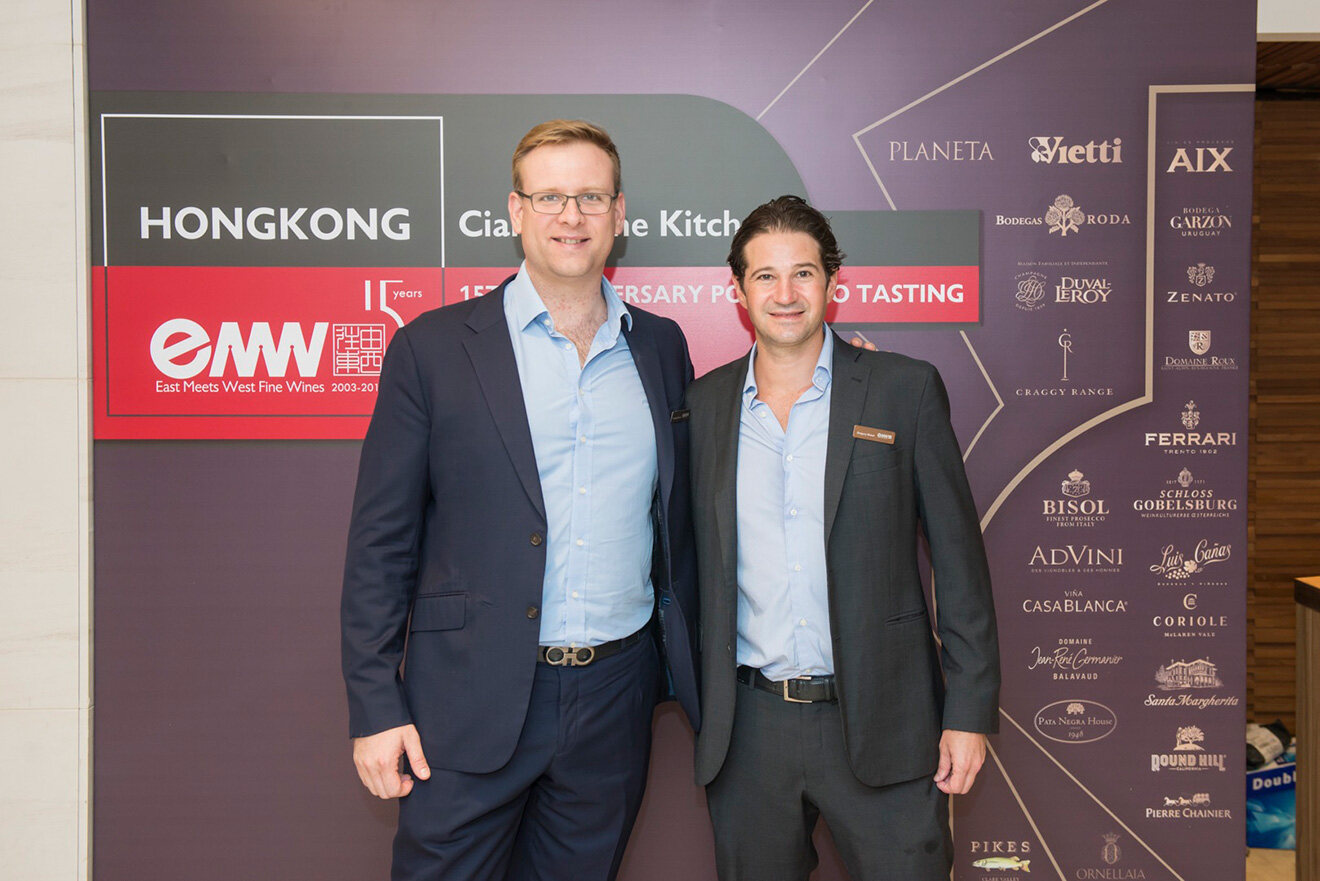 Edouard Duval Chairman of the Board, EMW
Gregory Bielot Managing Partner, EMW
Jefferson Liu HK&Macau General Manager, EMW
I think that drinkers in Hong Kong are continually getting more sophisticated and it's great fun to be in such a dynamic city with unparalleled access to wine and a diverse range of wine lovers to enjoy bottles with. The possibilities of wine trends are endless, so EMW Hong Kong office will keep discovering and serving better and better wines to boost the market in the next decade.
In 2013, EMW came to Chengdu, a key city in South-West China. After years of stable development, EMW now has 7 branches, 15 offices and over 150 employees serving over 3,500 clients across the country. In 2019, EMW added a full range of premium crafted sake in the portfolio.
Today, EMW has partnered with over 110 wineries and sake breweries in 16 countries around the globe, including five Chinese wineries from Ningxia, Shandong and Xinjiang. Ever since the establishment, we have aimed to bring family-owned and premium wine estates from prominent wine regions to clients in China. A majority of the brands who started with us in 2003 remain our close partners until today thanks to our professionalism and quality work. By providing an excellent selection of fine wines, we cover almost all distribution channels, including nationwide hotel groups, Michelin-Stars restaurants, specialized shops, high-end retail chains, e-commerce platforms, corporate clients and private customers all over Greater China.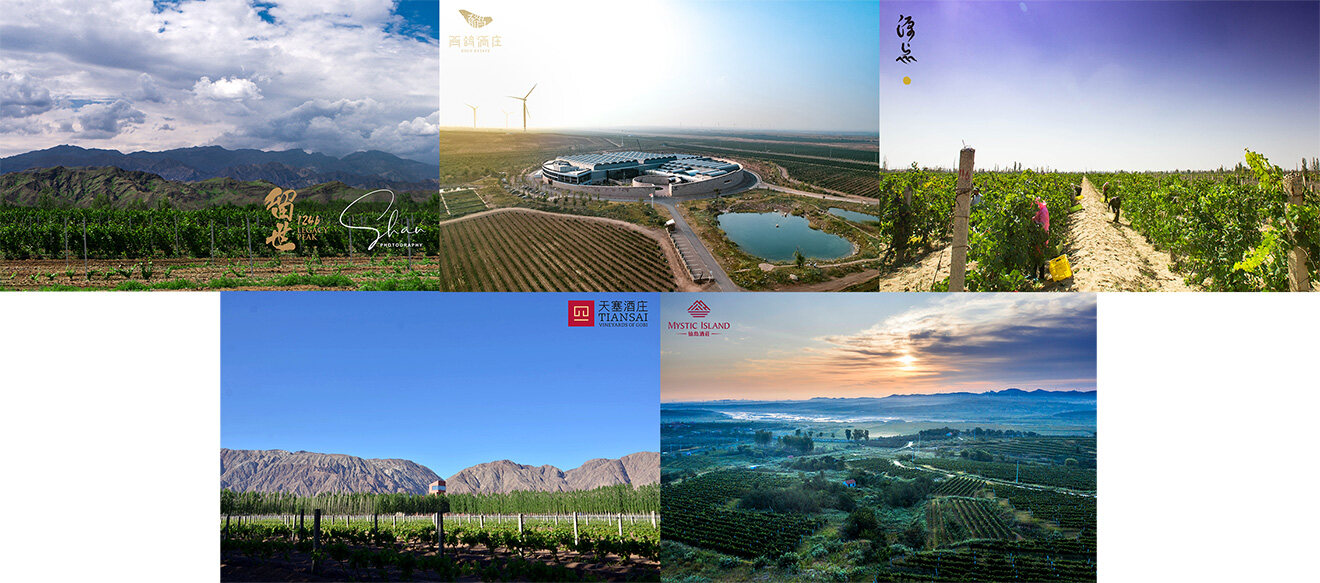 From left to right: Legacy Peak, Xige Estate, The Starting Point, Tiansai Vineyards, Mystic Island
Be it products or services, EMW has always insisted on premium quality in the past two decades, and we shall continue to do so.
Be Keen and Keep Forward
Dedicated to wine and sake education, EMW has been playing an active role in the market and making significant headway.
As early as 2009, EMW became one of the earliest approved program providers for WSET training by providing high-quality education and qualifications from Level 1 all through to Level 3. The senior educators offer professional training for international hotel groups. EMW has also aligned with Grapea & Co. and Dragon Phoenix Wine Consulting for in-depth education programs.
Ryan Zhou Project Manager, Grapea & Co.
"It is Grapea's great pleasure to be a reliable partner of EMW. Looking back to the past, our partnership has lasted for more than a decade as EMW celebrates its 20th anniversary and starts a new milestone. As the partner of so many top wineries around the world, EMW provides world-class wines of premium quality to wine lovers in China. We look forward to a better collaboration in the future with more fine brands and bringing in more new categories."
Fongyee Walker MW Dragon Phoenix Wine Consulting
"Best wishes to EMW for 20 years of consistent high-quality wine service with a portfolio representing some of the world best wineries. it is a pleasure to show the wines they represent to wine students at all levels from across China."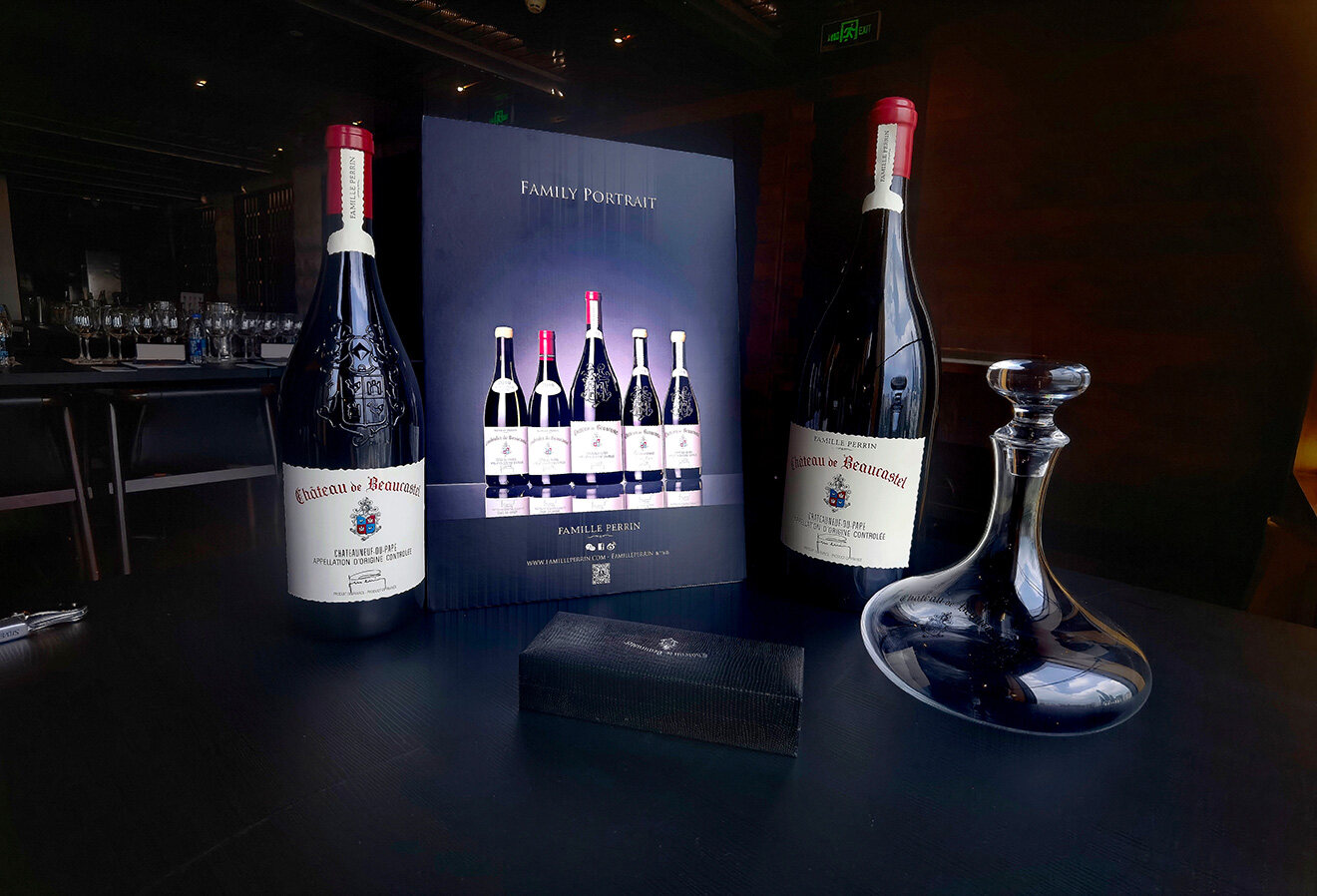 In 2019, EMW set up the e-commerce department. As the Chinese market has gone through vigorous development as well as rapid revolutions in recent years, leading companies in the industry are facing respective challenges. Therefore, EMW sought innovations by integrating e-commerce businesses, leading to an sales increase and a more direct communication with consumers.
Liz Li E-commerce&Digital Marketing Director, EMW
"E-commerce has developed a lot during the three years of the epidemic. However, we still believe the omnichannel will be a key long-term trend, especially for the wine industry: its online and offline channels are not completely separated. So, in the post-epidemic era, it will be an important project for e-commerce to research how to better cooperate with other channels and provide consumers with seamless experiences and services. It is extremely related to our future."
F&B channels took the brunt of the impact of the epidemic in 2020. However, EMW weathered the crisis due to the help of e-commerce, whole team's hard work and flexible reactions.
Tommaso Pierno North China General Manager, EMW
"During those tough times, as EMW employees, we have done our best to be close to our long time partners, trying to understand and support their needs. We did various styles of promotions with competitive prices with home delivery for our private clients, overcame challenges to organize off-line events, as for example, a big portfolio tasting in early September 2022, doing our best to guarantee the best experience for our clients in respect of all Covid-prevention regulations; we also did live stream and online masterclasses, such as Beaucastel Masterclass in August 2022 in Park Hyatt Hotel, and trainings to keep close relationships with our clients. This level of service has helped us go through difficult times keeping our leader position in the market."
Apart from that, EMW has also been dedicated to sommelier training. Since the establishment in 2003, EMW has witnessed how the sommelier industry started from scratch and formally became an official job in China. We have a deep understanding that sommeliers' development is of vital importance to the wine industry: we have partnered with Tommy Lam, the founder of Sommmelier Associatom of Smgapore, for over a decade. In 2022, EMW collaborated on SOMM100 project and sponsored the Annual China Sommelier Competition to promote the professionalization of Chinese sommeliers.
Tommy Lam Founder, SOMM100
Edouard and I both came from another country. He came from the west, and I came from the south; we met in China coincidentally. Edouard and Greg are very supportive of Sommelier in China. They both believe that China will be the most important wine-producing and consumption country in the future world. In addition, since they both came from a traditional wine-producing country, they believe that Sommelier is a profession that could push wine consumption in China, and then help to raise the wine quality. They have anticipation as well as confidence. I have known them for more than a decade. They never stop to give their helping hand to the Sommelier movement while witness the growth of the Chinese Sommelier Profession! Thank you, EMW!
Meanwhile, EMW is a visionary in predicting the market trend, working closely with sustainable wineries. Till the end of 2022, over 50% of our winery partners are certified organic or working in a sustainable and environment-friendly way. These wineries have obtained certifications from 7 official organizations, including Demeter USA, Agriculture Biologique, and Biodyvin.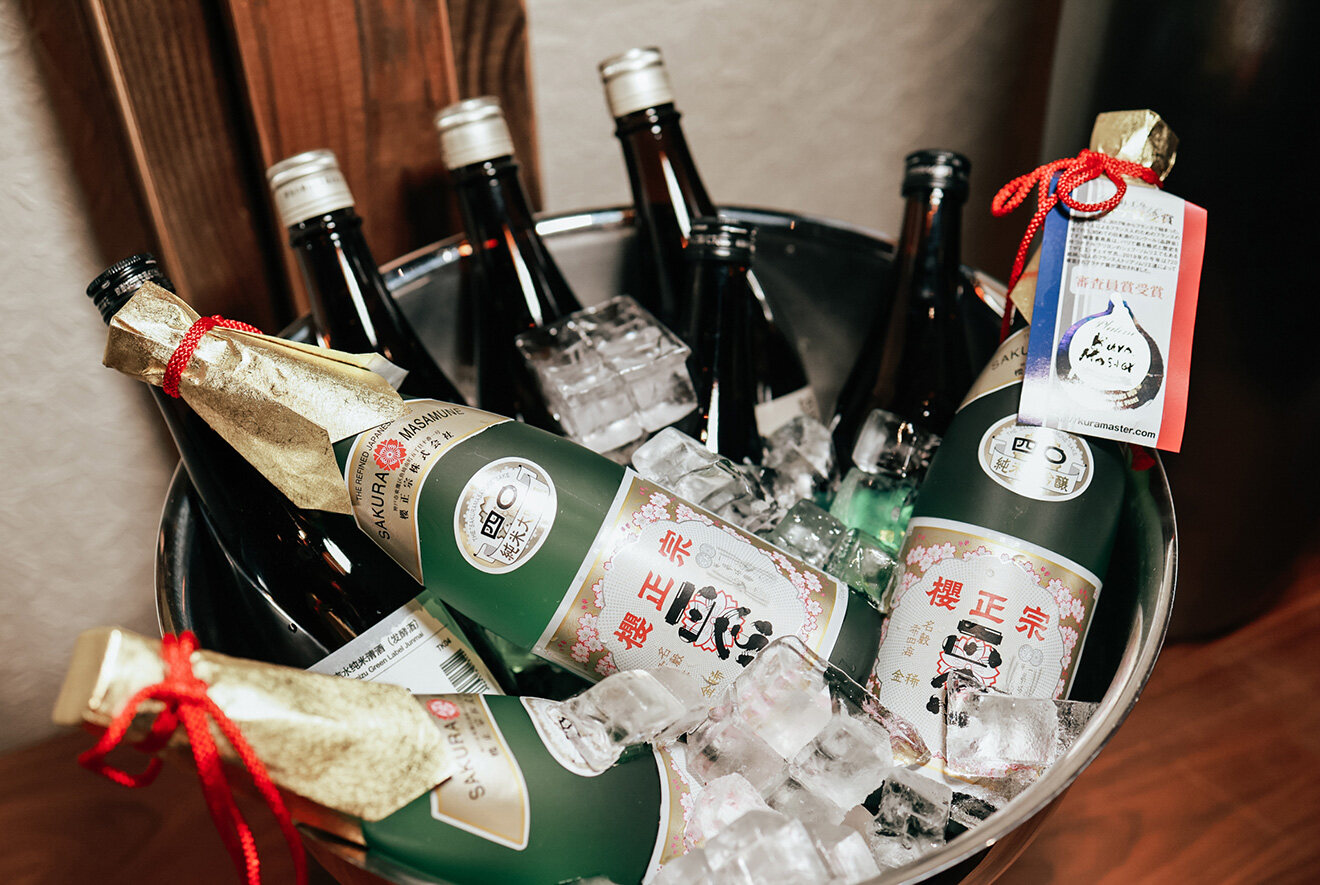 Since 2011, EMW has been awarded "Best Wine Importer" for 11 consecutive years by WINE100 Challenge.
David Jiang Founder, WINE100
The core of a wine company is the team and the products, but all-in-all, it is about the team: their keen awareness of trends, strong execution, and devotion to the original goals without distraction. The above-mentioned philosophies were shared in-between EMW and WINE100 during all the years we work together. Happy 20th anniversary!
Beyond 20
To celebrate the upcoming 20th anniversary, EMW has prepared a list of fabulous events to be revealed in March:
1
City Portfolio Tastings

EMW will launch portfolio tastings in 11 cities across the country in 2023, introducing premium fine wines, crafted sakes, and latest new arrivals to more clients and consumers across China.
MARCH - Xi'an; APRIL - Chengdu; JUNE - Hangzhou; AUGUST - Nanjing; SEPTEMBER - Beijing/Chongqing;
OCTOBER - Guangzhou/Shenzhen; NOVEMBER - Hong Kong/Macau/Shanghai
2
20th Anniversary Special Selection
We carefully select a new unique list coming from many of our historical partners for the anniversary wine selection. lt will include limited editions, special cuvees, and striking back vintages selected from the winery's cellar collection specially released to celebrate this important milestone!
3
Launch Events
EMW will reveal more premium winery partners this year, and will organize premium launch events for Emiliana Organic Vineyards.
4
Official Website Upgrade
EMW will present a brand-new official website to display a more refined and sophisticated brand image. Please stay tuned!
"East Meets West" is more than our path of development. It is EMW's philosophy of the western and eastern cultures' harmonious symbiosis. Over the past two decades, we have taken root in the Chinese market and become an awesome "blend". We experienced industrial transitions, growing with all of our peers. With the help of good partners, we eventually succeed in bringing wine culture from the west to China, and communicating the prosperity of China's wine market to the world.
Christine Li COO, EMW
"I have been working in EMW for over eight years. Our team's vitality, dynamism, and passion always impressed me the most. With the difficulties of those last years, we have experienced both the joy of success and the hardship of the situation, but we never gave up and forged ahead to expand and grow. EMW will reach a new peak in the post-pandemic era. It would be the best tribute to the 20th anniversary."
Olivier Six CEO, EMW
"I feel enthusiastic! Twenty years is a significant milestone for any company, especially for a wine company in China! We've been present since 2003; we have grown steadily throughout the years.
Our goal is not to become the biggest importer in the wine industry but to be an extremely premium importer, distributor, and brand builder in Greater China. Therefore, choosing the right wineries and partners is significantly linked to our success. We grew with our partners. Without them, we would not be here.
Thank you to our clients for choosing us and our wines. We keep innovating, keep introducing more wineries to the market. There will be many surprises this year, so stay tuned for exceptional wines, sakes, and cognac!
Thanks to everyone on our team, without whom EMW would not exist. So many people have been working here for 5-10 years, or even more. They have a unique link with the company. So we form a strong team. That's the power of EMW."
In the next two decades, EMW will be more confident in facing a more mature, open and vibrant market, sticking to our original goal of bringing fine wines into China.
Olivier Six CEO, EMW
"2023 is a transition year, hopefully, the year of recovery for the industry, but for sure, the year of celebration for EMW Fine Wines. Twenty years old is a beautiful age to celebrate. See you all very soon at our numerous events!"
Contact EWM
Charlotte Gu PR and Communications Marketing Executive, Greater China
E-mail: charlotte.gu@emw-wines.com
Juanita YU Marketing Director, Greater China
Tel: +86 (21) 6282 4966/8020
E-mail: juanita.yu@emw-wines.com
Shanghai Office Address: Unit 202, No.664 Xinhua Road, Changning District, Shanghai