Shanghai, 10 May 2023 – East Meets West Fine Wines (EMW) and Ishizuchi, a sake brewery with a history of a century in Ehime Prefecture, Japan, signed an exclusive import and distribution agreement for Mainland of China. It's the first sake brewery located in western Japan that EMW starts cooperation with, which indicates EMW's confidence in the potential sake market in China, and its strong willingness to keep focusing on the premium sake portfolio. Up till now, 10 sake breweries are working with EMW to import and distribute their products all around China.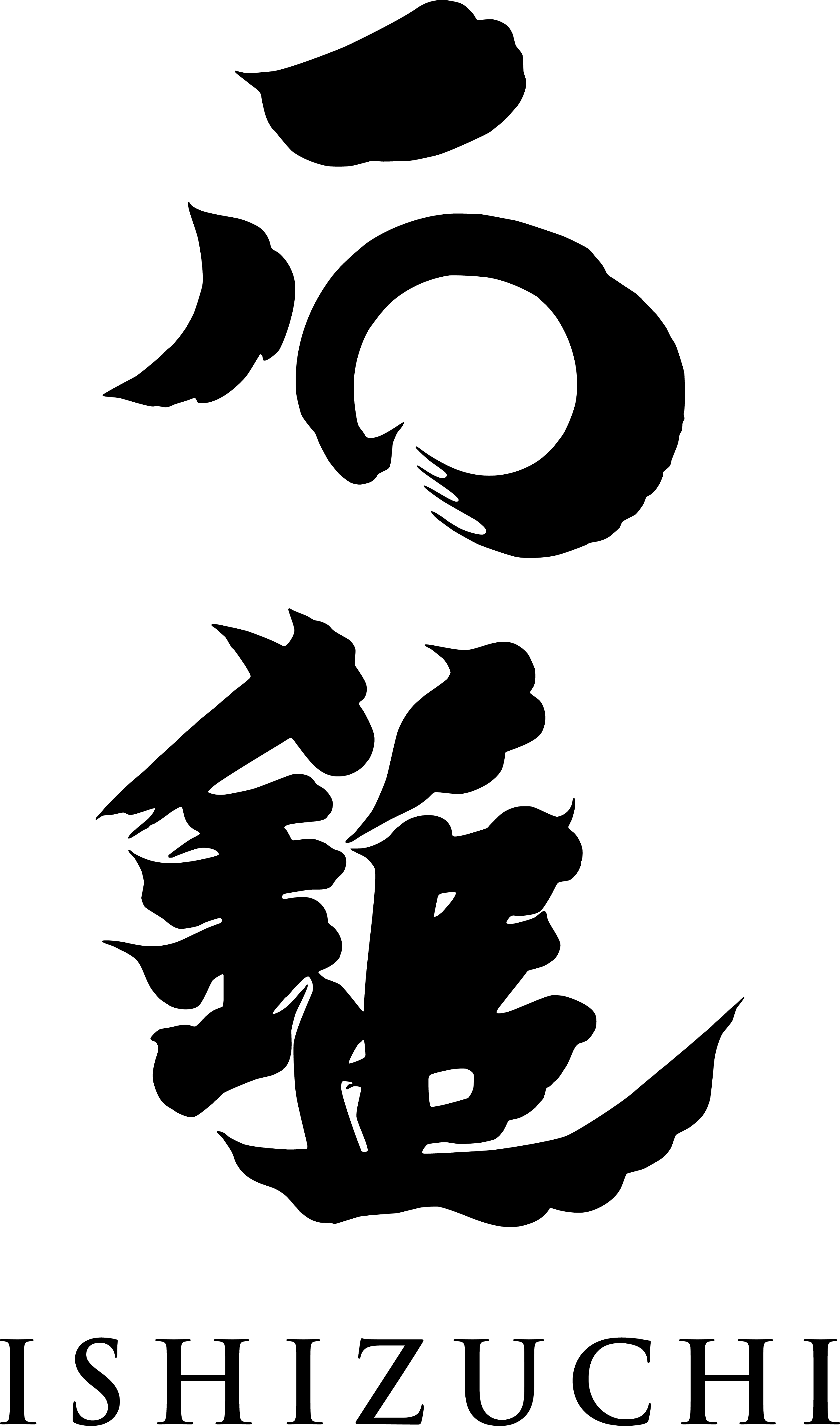 Founded in 1920, Ishizuchi is a family-oriented brewery located in Saijo City, Ehime Prefecture which is famous for the pristine water that flows continuously from Mountain Ishizuchi, the highest peak in western Japan. Around the brewery is the Saijo-Shuso Plain --- all of this creates an ideal environment for sake brewing.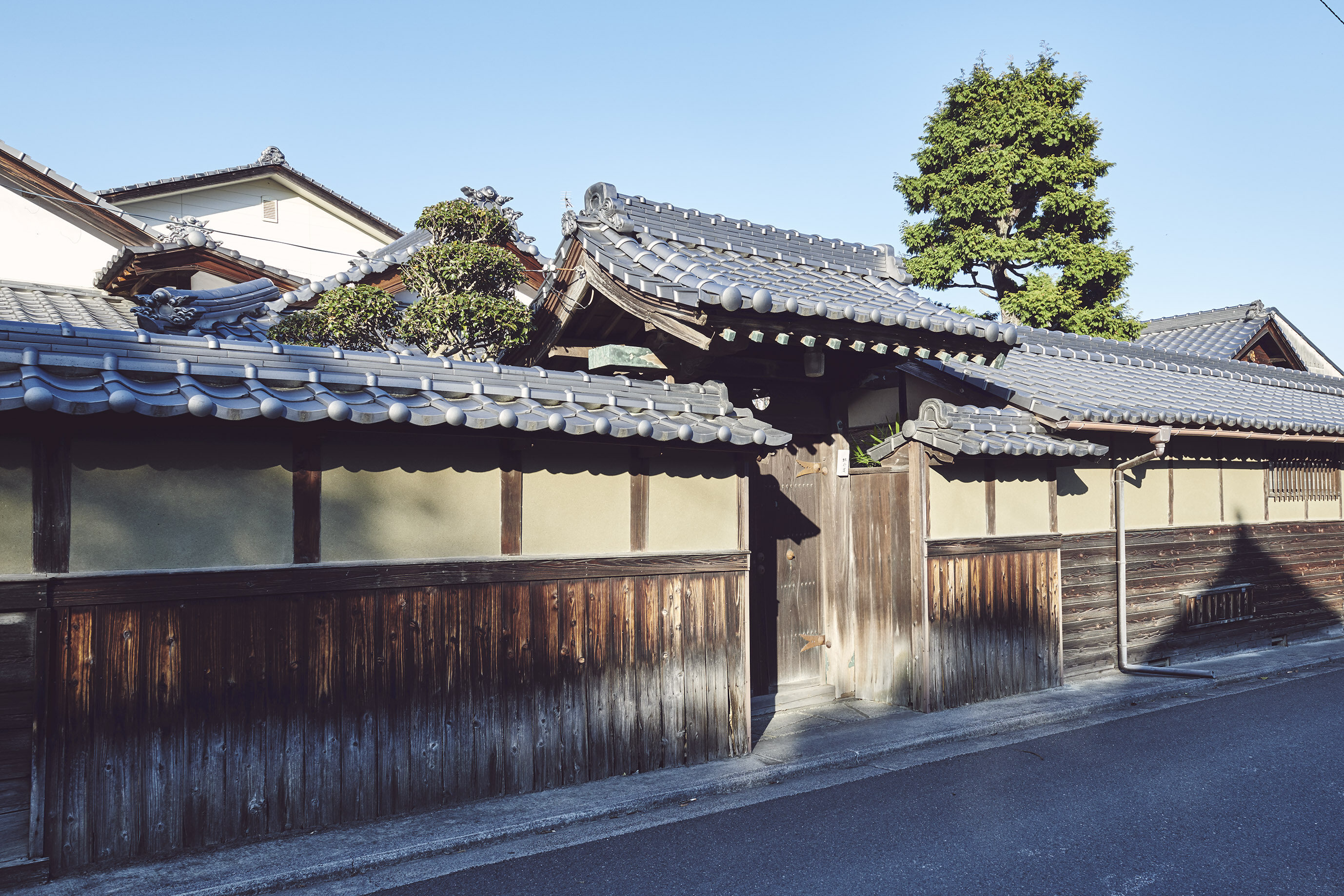 Ishizuchi Brewery
The exquisite water from Mountain Ishizuchi has been awarded the first prize for two consecutive years by the National Delicious Water Appraisal sponsored by the Ministry of Environment of Japan. The clear aroma and refreshing velvety softness of Ishizuchi's finished sake are derived from the soft water that springs from a well in the brewery. Besides, the brewers understand the characteristics of each variety of raw rice used that reflect the unique flavor.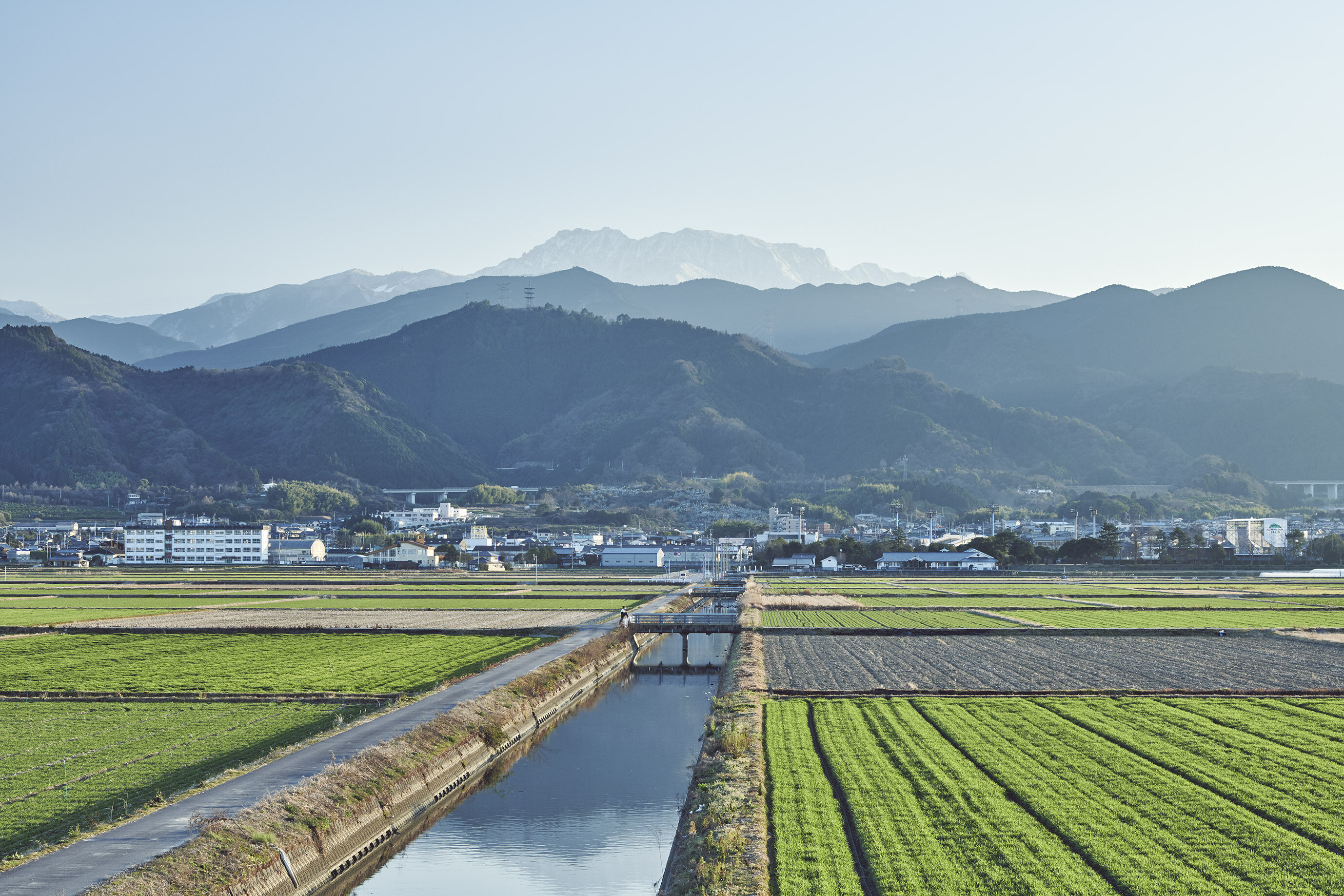 Mountain Ishizuchi
- Rice Washing / Soaking / Steaming
Ishizuchi expresses its passion in making sakes with brewers' own hands, something that cannot be achieved in a big factory. Rice washing and soaking are carried out with the utmost care. Steaming vats absorb 11-12% of the weight of white rice.
- Koji Making
Before bringing the koji box into the koji room, brewers remove the heat from the steamed rice without any cooler. This rice is divided into portions of 12 kg at a temperature of around 45 degrees and is spread out on the koji-making machine in order to achieve the target moisture level for koji spore inoculation.
- Fermentation Starter / Moromi / Pressing
A suitable yeast is transferred to mash and then fermented at a low temperature of 5~12 degrees over time to produce the "moromi". The average duration is 30 days. Brewers keep checking the mash until it is fully mature in the upper tank all the while. With the goal of brewing sakes that pair well with meals, Ishizuchi aims to produce tasty sakes with balanced acidity.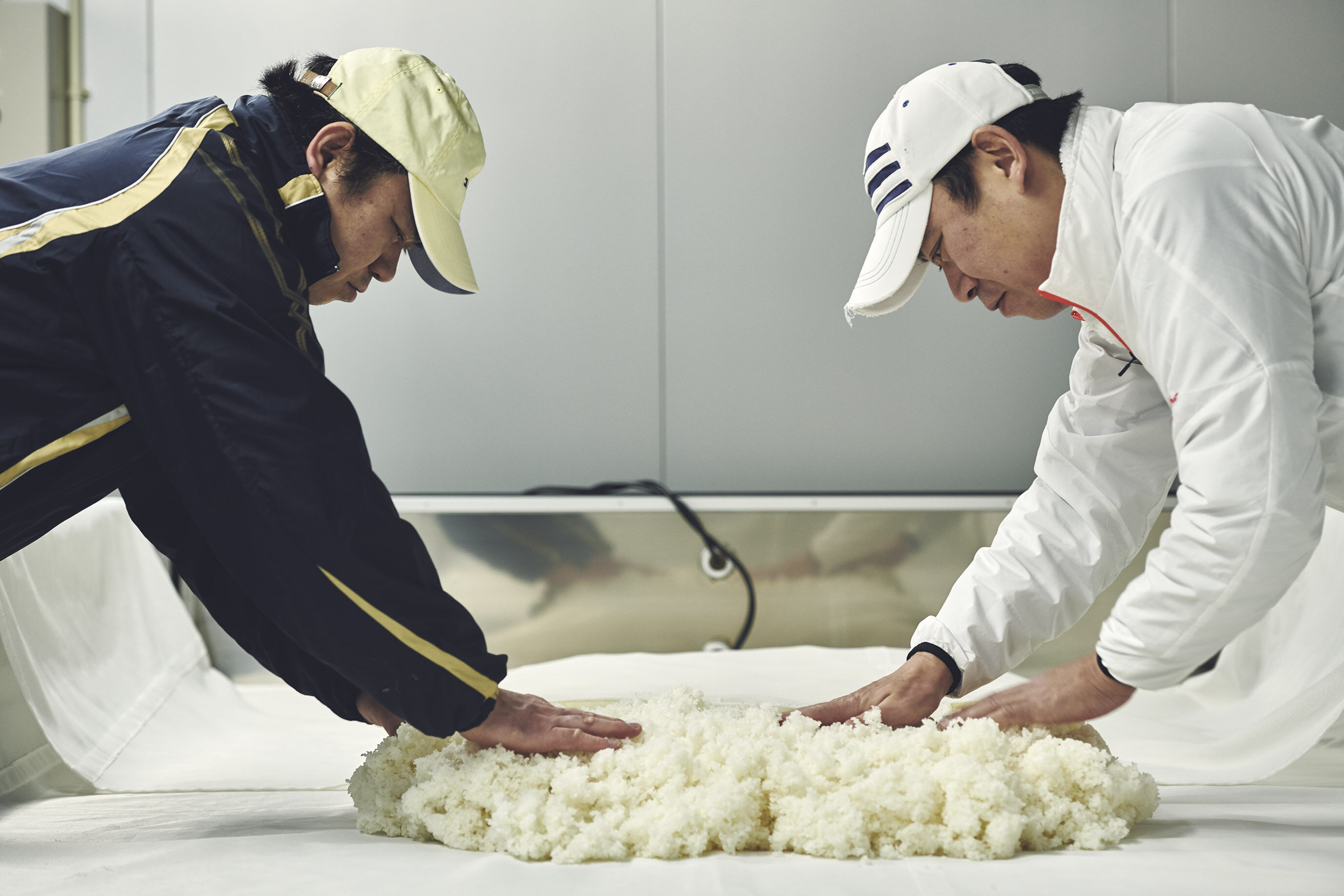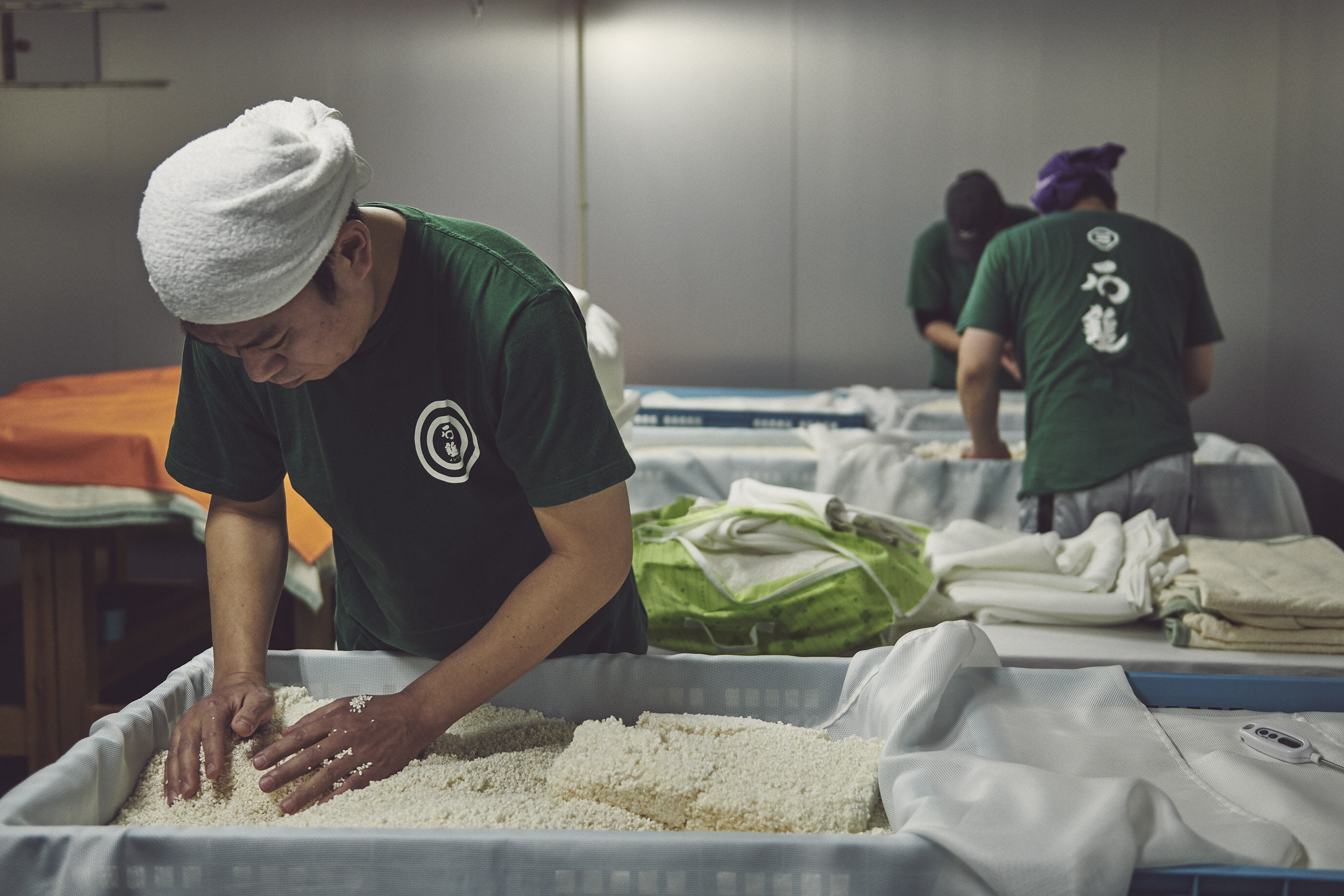 Ishizuchi brewers
Since 2015, Ishizuchi has won the highest Gold Prize for five consecutive years in Japan Sake Awards. They are selected for ANA First Class, and are enjoyed by a big quantity of sake lovers globally. "To make sakes with customers in mind, we aim to produce a premium sake that goes well with a meal, and becomes tastier from the third cup."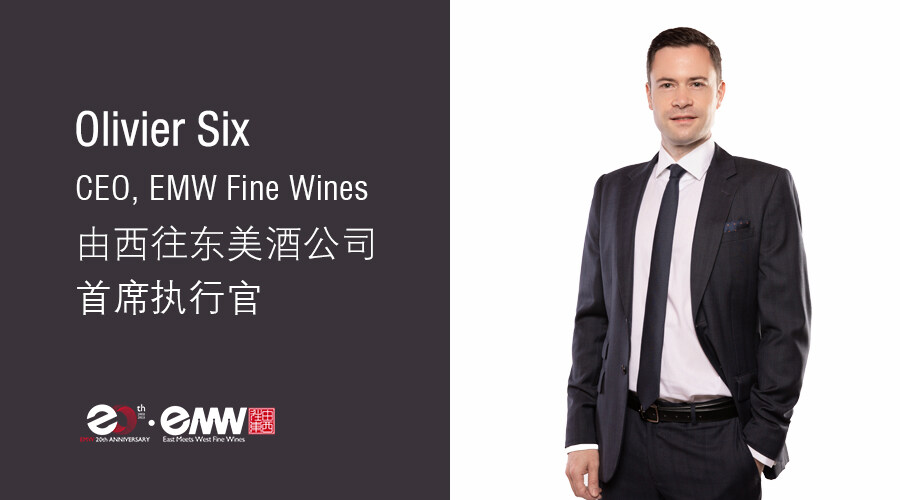 Olivier Six, CEO, EMW Fine Wines
"We are thrilled to announce our new partnership with Ishizuchi Sake, a renowned sake producer with a rich history of crafting exceptional sake. This partnership represents a significant step forward in our commitment to providing our customers with the best selection of premium wines and sakes in China. We are excited to introduce Ishizuchi's high-quality sake to the Chinese market and to share our passion for exceptional beverages with our customers. We look forward to a long and successful partnership with Ishizuchi Sake and to bringing their exceptional products to the Chinese market."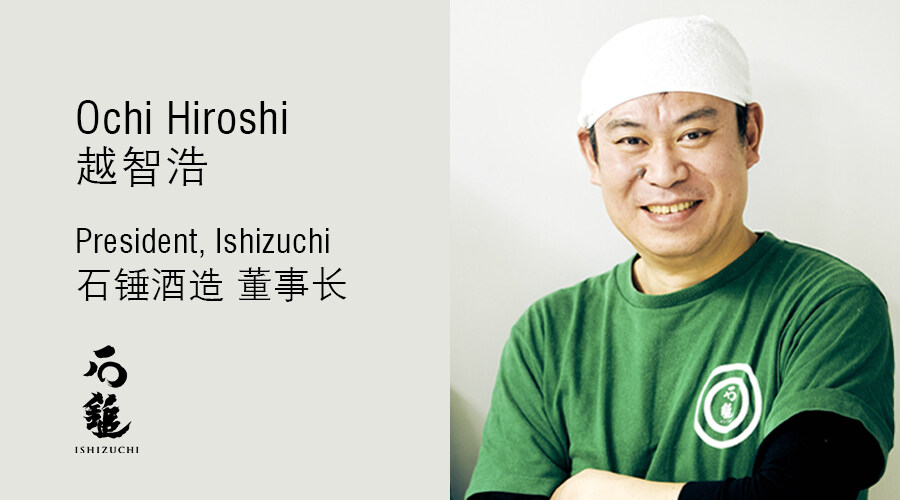 Ochi Hiroshi, President, Ishizuchi
"This time, we have concluded an exclusive import contract with EMW for Mainland of China. We hope everyone in China can enjoy Ishizuchi sakes that match diversified food, and we hope it will create an unforgettable experience that enriches the mind and life. We look forward to your continued patronage of Ishizuchi."
Sake Portfolio

Ishizuchi Junmaidaiginjo Integral

Ishizuchi Daiginjo Daiyuho

Junmai Daiginjo Ishizuchi Masamune

Ishizuchi Junmai Ginjo Betsuatsurae

Ishizuchi Junmai Ginjo Aiyama 50

Ishizuchi Junmai Ginjo Omachi 50

Ishizuchi Junmai Ginjo Matsuyamamii

Ishizuchi Junmai Ginjo Asahimai 55

Ishizuchi Yamadanishiki Junmai

Ishizuchi Omachi Junmai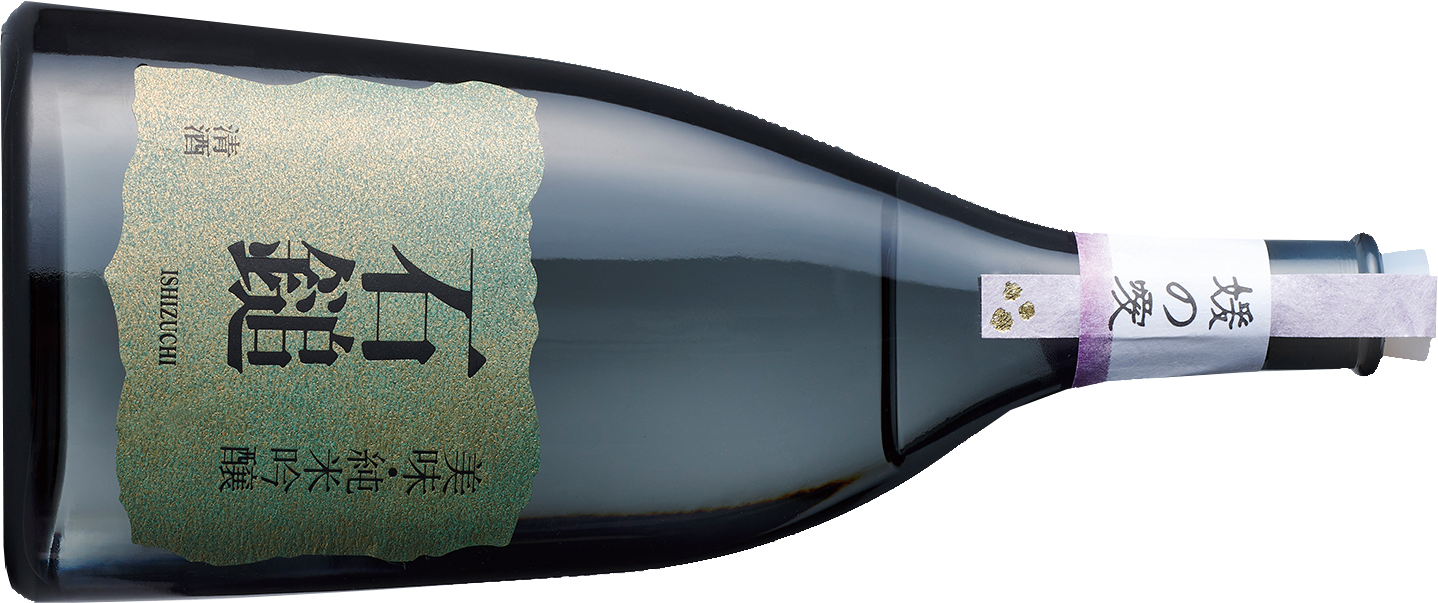 Ishizuchi Bimi Himenoai Junmaiginjo

Ishizuchi Tokubetsujunmai Mizuhakoremizu
EMW Fine Wines
EMW is a leading importer, distributor, and brand builder in the Greater China market, working closely with more than 100 family-owned and premium wine estates, sake breweries, and craft spirit producers from 16 countries worldwide. EMW has an unequaled distribution network to top restaurants, hotels, wine shops, online VIP customers, and an exclusive network of distribution covering over 160 cities in China. EMW has been awarded "Best Wine Importer" for 11 consecutive years since 2011 by China Sommeliers Wine Challenge and WINE100 Challenge.
Contact EMW
Knight Hu Sake Brand Manager, Greater China
E-mail: knight.hu@emw-wines.com
Juanita YU Marketing Director, Greater China
Tel: +86 (21) 6282 4966/8020
E-mail: juanita.yu@emw-wines.com
Shanghai Office Address: Unit 202, No.664 Xinhua Road, Changning District, Shanghai